Do You Have A Construction Project We Can Help With?
About
"I Dream in Color." – Sidney May.  I am led by my passion for Civil Engineering and I believe in the power of education through reading, listening, understanding, repetition, and practice.  I seek to learn, teach and grow.  Sidney H. May PE is a standard of leadership and excellence.
I graduated from the University of Alabama with a Bachelor of Science in Civil Engineering and I am licensed in multiple states.  I began my career analyzing lidar survey data and assisting in conducting aerial surveys.  I then transitioned to the public sector and worked in pavement design and geotechnical recommendations.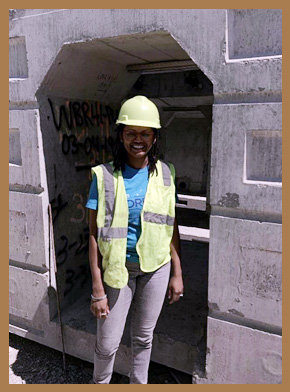 I have led subsurface investigations and pavement rehabilitation studies for recommendations on various pavement failure types.  My pavement design experience includes historic preservation and restoration in asphaltic, concrete, and masonry materials.  I also make recommendations on various soil stabilization techniques such as: undercutting, underdrains, geotextile fabric, geo-grid, full depth reclamation, lime stabilization, and soil-cement stabilization.
I continued my career in Environmental Planning and Compliance; writing environmental documents ensuring that all construction projects adhered to the latest environmental laws and regulations.  I transitioned to a public water utility where I became the resident Transportation Engineer Specialist.  I designed and managing all transportation related projects within the organization.  While at the water utility, I continued to broaden my experience by undertaking water infrastructure improvement related projects.  These projects included dam stability rehabilitation projects, a sediment removal dredging project, and various pipeline realignment projects.  While undertaking new opportunities, I continued to build on my experience in Transportation and Environmental Engineering.  I began developing and instructing continuing education courses and professional license review courses.